It is currently possible to integrate accounts from the following exchanges with Vector: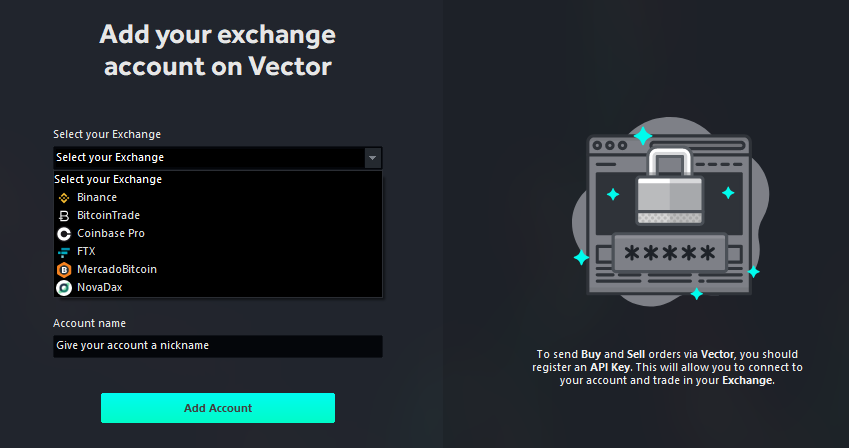 Don't have an exchange account yet? Click on the links above to create one and get special discounts on your crypto market operations!
Click here to learn more about connecting your exchange to the platform.
Do you operate through an exchange that is not yet available on Vector?
Send an email to comercial@vertexcrypto.com.br and we will check how to help.
¹Access to the Market Data service that allows trading only via simulation, with the exception of residents in the United States.
²Coinbase is sunsetting Coinbase Pro and migrating all of its clients to the new advanced trading unified account since june 2022. For more information please access: https://help.coinbase.com/en/coinbase/trading-and-funding/advanced-trade/what-is-advanced-trade

Hey! Was this content helpful?
Please rate it below! It's important that we work together to make our Help Center even more complete.
Happy trading!