Study and practice cryptocurrency trading with the Crypto Market Replay tool.
Select specific dates to develop operational and risk management techniques on previous days of your chosen crypto assets.
To add the Replay to the chart, access the Tools menu:

The tool loads data from all trades carried out on the requested date.
After selecting asset and date, click Request, then Play:

Access the replay on the chart's yellow tab to start trading: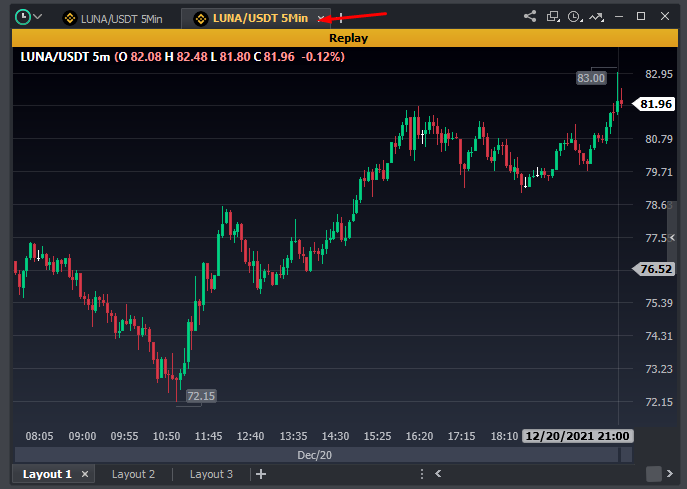 Speed up to 10 x and rewind:

And advance to the next trade: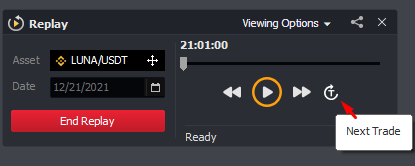 * Currently, the quotes uploaded to the Crypto Market Replay tool are provided by the exchange Binance.
Was this content helpful?
Please, don't forget to rate us below.
Happy trading!