Before connecting your exchange account to Vector, you need to generate an API Key and its secret.
Each exchange offers a different way of linking in their virtual environments. Therefore, at the end of this article, we provide links to our partners and their tutorials on our YouTube channel.
Click here to learn how to create an exchange account
Connecting to exchange to Vector
Now that you have your API data, access the Trading menu and select Add Exchange Account: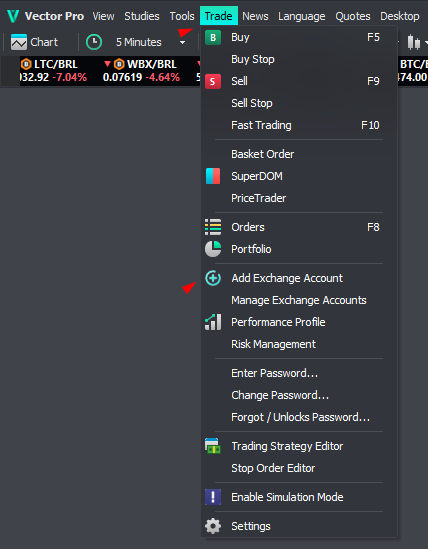 Select the Account Type and click Start: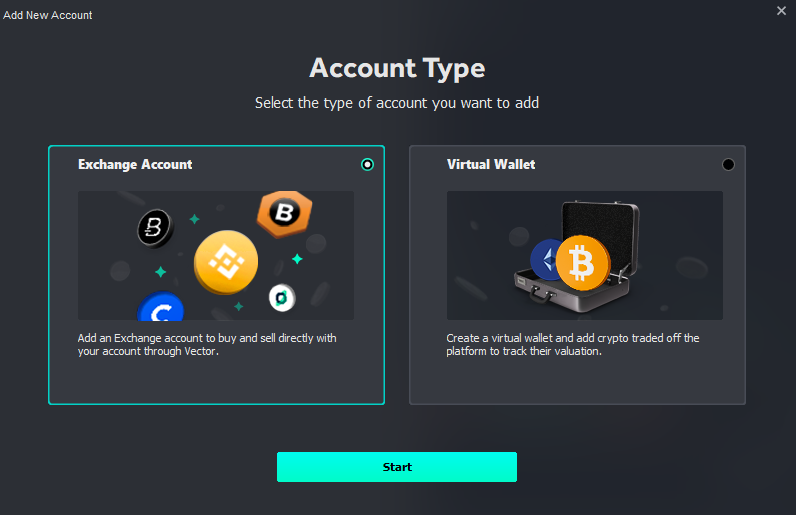 Select your exchange, fill in the form and click Add Account: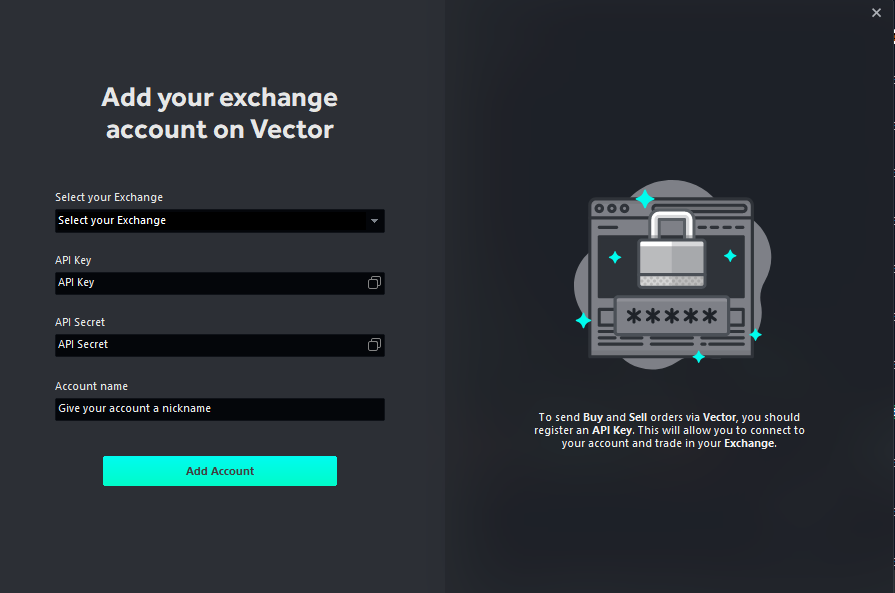 A few minutes after finishing, you will get the pop-up confirming that your account has been successfully connected.
Your positions can take up to an hour to sync with the platform.
Exchanges: Instructions pages for creating APIs and tutorials:
¹To maintain compliance with legal requirements, Binance has updated its API services. As of 09/08/2021, only users who have completed the intermediate verification can create new API keys. Accounts that have only completed basic verification will have their API keys deactivated after 8/22/2021. For more information: https://www.binance.com/en-BR/support/announcement/654c092a2a2347bdb5ccd6faa0c6c039
²Access to the Market Data service that allows trading only via simulation, with the exception of residents in the United States.
Was this content helpful?
Please rate us below.
Happy trading!