All Vector platforms are multiexchange, and there are no restrictions to linking third-party accounts to your license.
To add third-party accounts to your Vector platform, the account holder needs to provide you with their API Key and Secret, created in their exchange account.
With this information, access the Trade menu to Add a new account or Manage existing ones: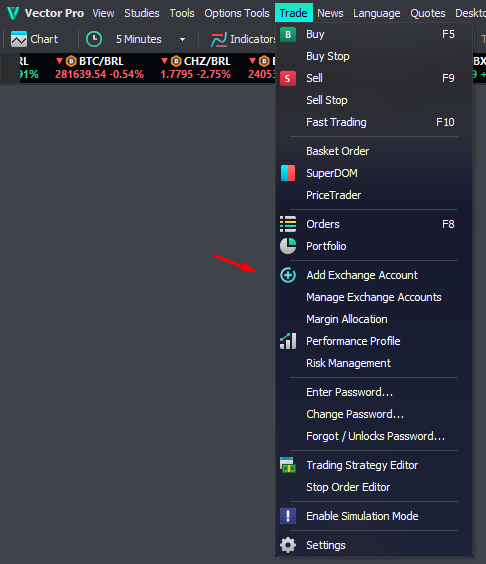 Only one exchange account may be accessed at a time on the platform.
For more information about APIs and how to connect exchange accounts to Vector, click here
To talk to one of our platform specialists, email support@vertexcrypto.com or access the Chat available on the Help button on the lower right corner of this page.
Was this content helpful?
Please rate us below.
Happy trading!