Vector platforms provide periodic updates, in Beta and Stable versions. In this article, we explain the difference between them, how to update and how to check the version being used.
Beta
The Beta version has more frequent updates, with necessary corrections and optimizations.
New features and tools are always released first in this version.
Stable
The Stable version bundles all updates, fixes and modifications from previous Beta versions and applies them all at once, resulting in less frequent updates.
How to check your platform version
The current version of the platform is displayed at the bottom left of the screen, for a quick view: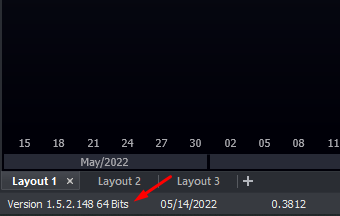 To update the platform, access the Help menu: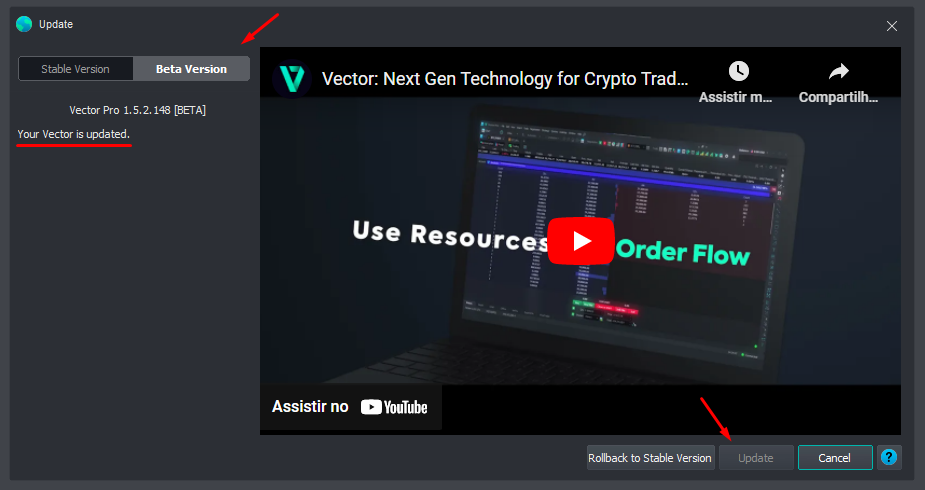 The update window above indicates that the platform is up to date, in Beta version. When a new version is released, the Update button will be available for selection.
If you prefer the Stable version, click on the top left to select it, and follow the steps, restarting the platform to finish.
You can switch between versions and revert to Stable whenever you want.
We provide fixes and improvements in new versions of the platform. Therefore, rollback, or return to previous versions, is not recommended.
This is not a safe procedure, and it is not validated by our developers.
To learn more about the updates implemented in the latest version, access the Help menu and click on Versions and Features.
Was this content helpful?
Please rate us down below.
Happy trading!