This indicator was developed in partnership with Analyst Giba Coelho. To add it to your chart, go to the Insert Menu > Indicators, and select the Indicator "Gibex Sossegado".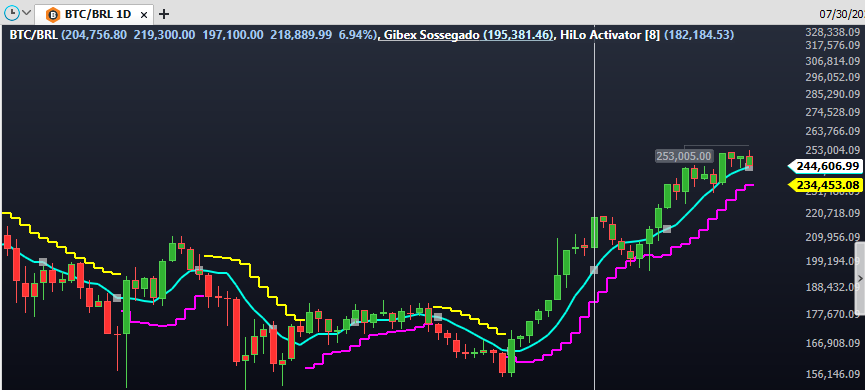 Gibex Sossegado (aqua) will facilitate your market reading. It is used for Day Trade with a 15-minute graphic periodicity and accompanied by the 8-period "Hilo Activator" indicator (in yellow and fuchsia),
According to the asset's trend, candlestick colors will show buy or sell signals, becoming the user responsible for analyzing the market based on these colors. The green color corresponds to candles in an uptrend, indicating buying positions. The red color indicates selling signs or signals for exiting a trade.
Entry points should only be considered after the 15-minute first bar rupture.
Hey! Was this content helpful?
Please rate it below! It's important that we work together to make our Help Center even more complete.
Happy trading!