Optional indicator developed by "Café com Trade" group that consolidates indicators such as Trix, MACD, Tilson + Volume and financial aggression, amplifying Tape Reading analysis and indicating the asset's trend. Chain Setup may help you check the best moment to start a trade, indicating high or low liquidity and volatility explosion.

To add it to your platform, access the Insert menu > Indicators > Type "Chain Setup".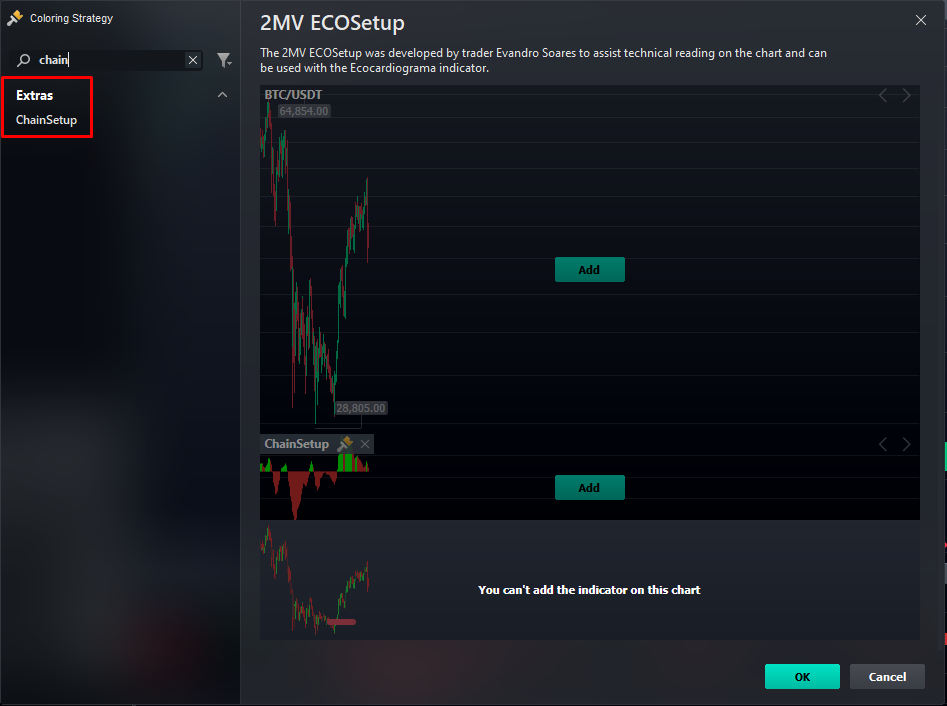 To add the Chain Setup coloring rule, right-click the chart or indicator, click on "Insert Paint Bar" and type "Chain Setup". You can add it to the current chart or in the indicator window.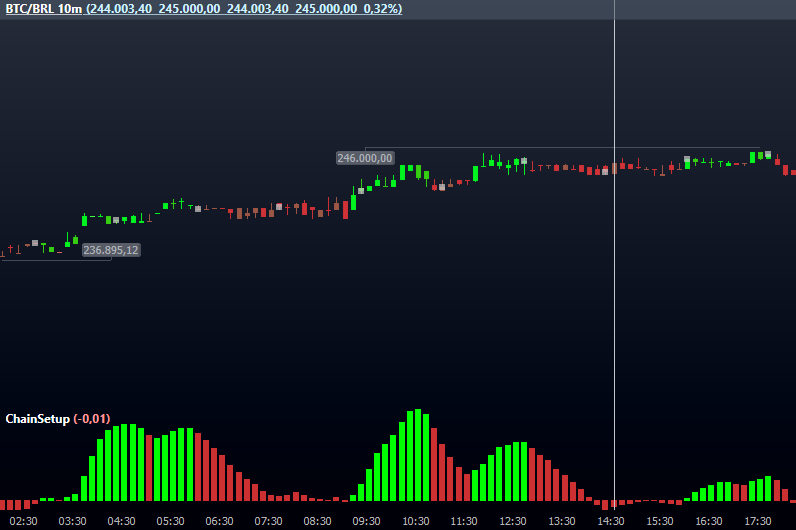 By right-clicking the indicator, it's possible to customize a few aspects such as appearance, color and type: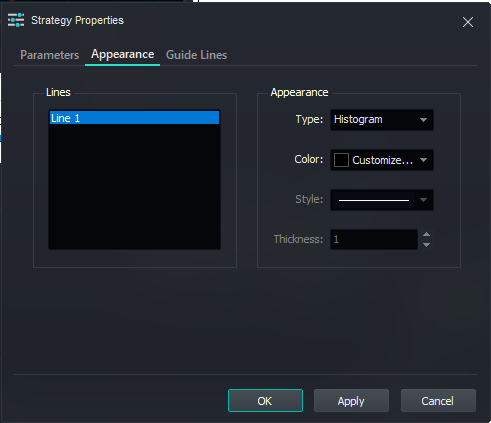 Hey! Was this content helpful?
Please rate it below! It's important that we work together to make our Help Center even more complete.
Happy trading!