Many analysis tools use technical elements such as moving averages to aggregate value to the decision-making process. The indicators MACD and Price Oscillator belong in this category. In this article, we will talk about the Price Oscillator.
The Price Oscillator obtains objective information about the operation through the spread between two different moving averages.
Contrary to MACD, which uses moving averages with fixed parameters, the Price Oscillator offers a greater level of flexibility, observing the conceptual factor that one of the moving averages must necessarily be faster than the other.
Adding the Price Oscillator to your platform
To add the Price Oscillator, right-click the chart, select Add Indicator, type Price Oscillator, and select it from the list: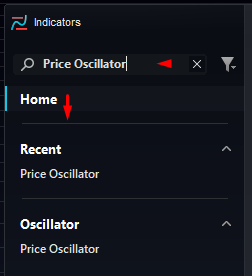 The Price Oscillator can only be added as a separate window: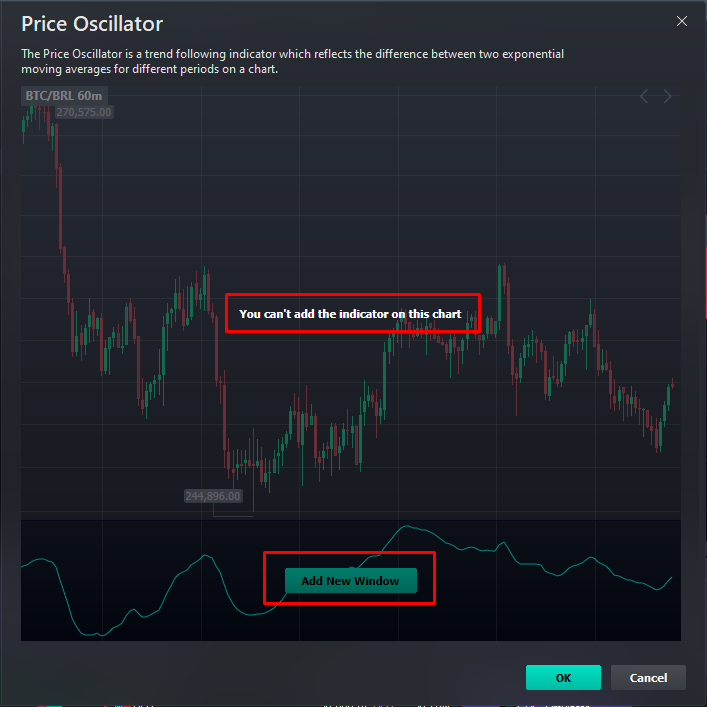 To alter the parameters, right-click the indicator and select Properties: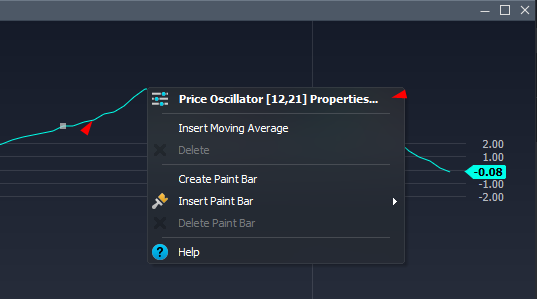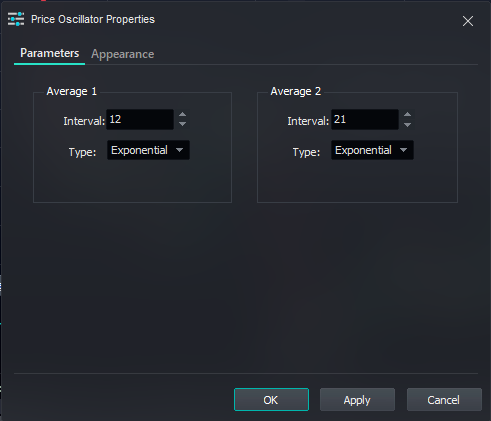 Using the Price Oscillator
The Price Oscillator is applied in two main ways:
Crossing

of the axis 0.

Divergence analysis.
When the two moving averages cross, they either overcome or lose the axis 0:
Crossing from bottom to top:

bullish,

buy signal.

Crossing from top to bottom:

bearish

, sell signal.
The Price Oscillator's moving average crossing technique is very popular. Yet, divergence analysis is favored by most traders who use the indicator.
The main idea is to identify disparities between prices and the Price Oscillator:
Bearish divergence

: prices make higher tops and the indicator fails to keep up with this movement.

Bullish divergence: prices make lower bottoms and the indicator fails to keep up with this movement.
Note
The Price Oscillator, despite its name, is an indicator that fits better in the category of trend following.
During price consolidation, it is important to combine other technical resources with the Price Oscillator in order to filter signals, especially when applying the moving average crossing technique.
Hey! Was this content helpful?
Please rate it below! It's important that we work together to make our Help Center even more complete.
Happy trading!