The ZigZag indicator is an excellent tool to quickly indicate and filter short-term trend movements. It's also possible to filter its sensibility via percentage-defined deviations through the settings.

To insert the ZigZag, right-click the chart and select "Add Indicator":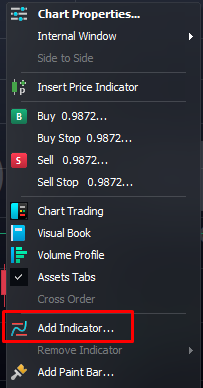 Search for ZigZag indicator.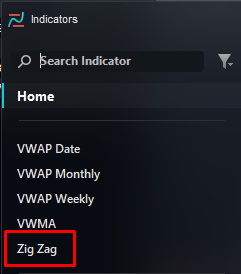 Choose in which place the indicator will be displayed, whether on the chart or below, in a separate window.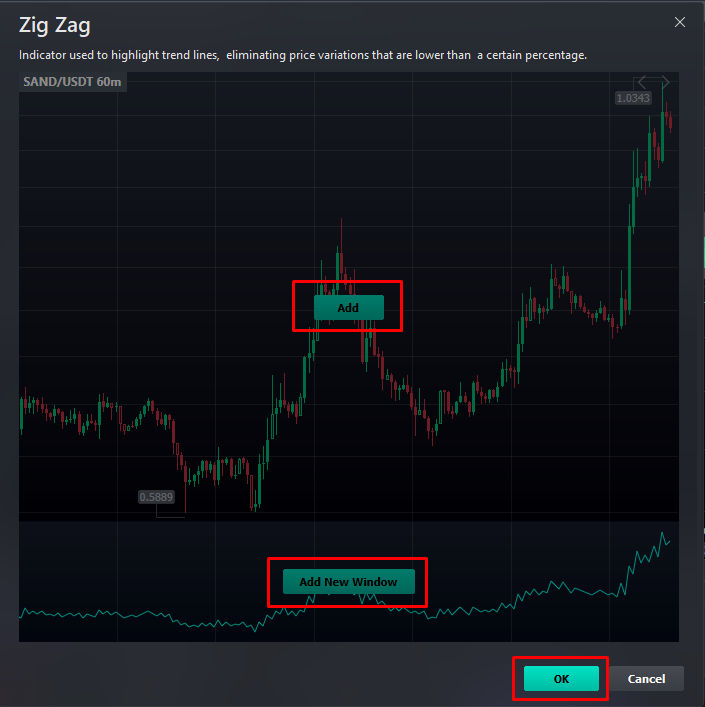 As mentioned at the beginning of this article, it is possible to adjust the deviation through the ZigZag Properties, double-clicking or right-clicking the indicator on the chart: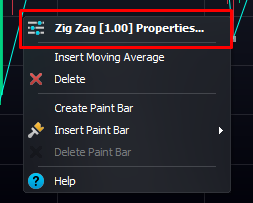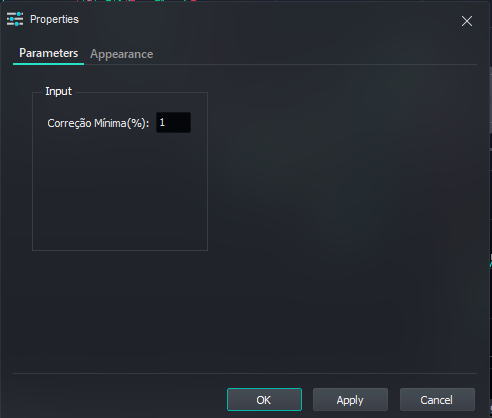 The deviation (also known as Minimum Correction) indicates how sensible the indicator will be in relation to the asset it's analyzing. Greater percentages will indicate more trend detections while smaller percentages will make the indicator behave with a smaller sensitivity.

In the image below the indicator exihibits a correction of 1%: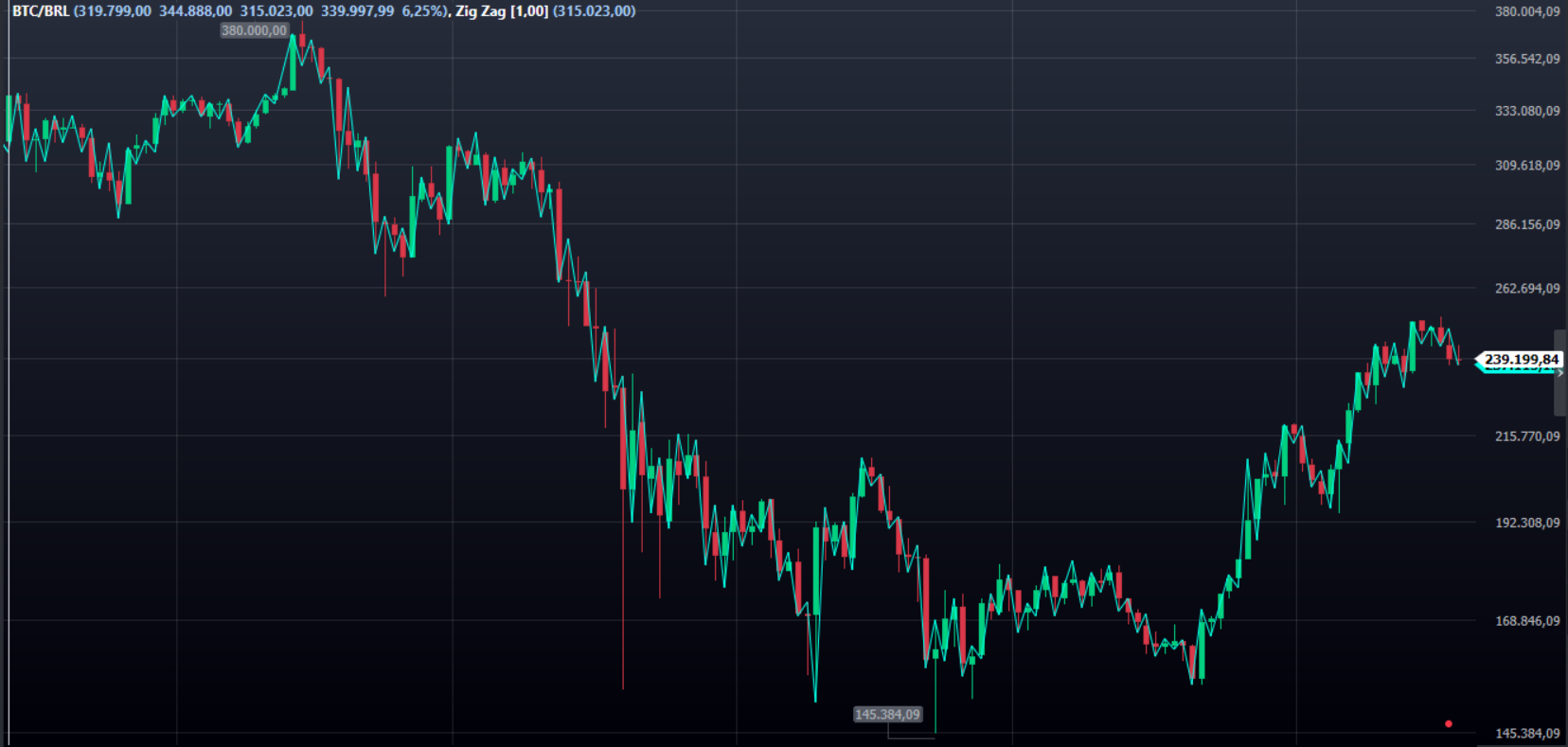 The ZigZag indicator will draw its lines only if the detected movement is greater than the previously set deviation value (thus indicating how sensitive the indicator is, for example). This way, the indicator ignores lateral movements.
The reading is quite simple: the high point will always be followed by a low point. Its goal is similar to the Moving Averages' goal, as both indicators will show a change of trend when the indicator changes its course.
Hey! Was this content helpful?
Please rate it below! It's important that we work together to make our Help Center even more complete.
Happy trading!