Developed by Nelogica, as the name suggests, the Nelogica Bottom Finder is an indicator used to identify probable bottoms on the price chart.
Its unique formula is based on the assumption of mean reversion after an oversold period amplified by volatility. Namely, it signals the occurrence of a bottom caused by sellers' panic.
Trading with the Nelogica Bottom Finder
This indicator combines twos signals to indicate the probability of bottoms being formed: A histogram and a line.
First Signal: Alert
The histogram is above level zero, colored green. It's the alert that the price may find support soon: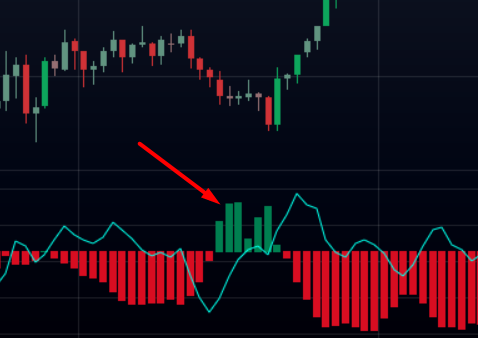 Second Signal: Identification
The line moves above level zero to positive values: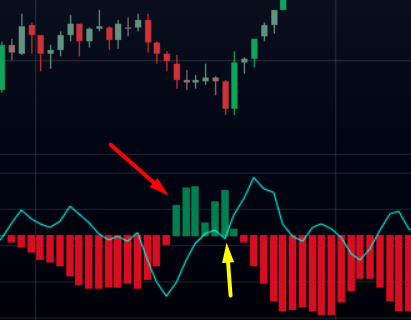 The combination of these two signals is a probabilistic indication of a bottom formation on the price chart: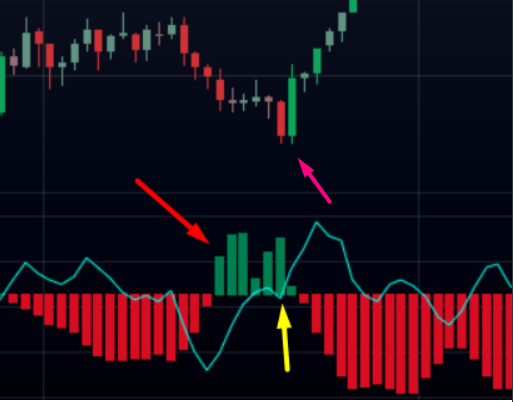 Identifying bottoms
The Nelogica Bottom Finder is suitably used to open long positions against the trend. Its signals are more evident during a downtrend or accumulation phase. So, it becomes a valuable tool for buyers, even when facing conflicting market conditions.
This probability analysis combines the parameters present in most short-term bottoms. The Nelogica Bottom Finder signals potential bottom formations, even without confirmation from other technical tools.
In most cases, its signals anticipate the reversal, allowing the trader to open a position at the beginning of an uptrend.
The Nelogica Bottom Finder was idealized for daily charts, but it can be adjusted to other time frames and tested on different assets. To change settings, right-click the indicator and select Properties: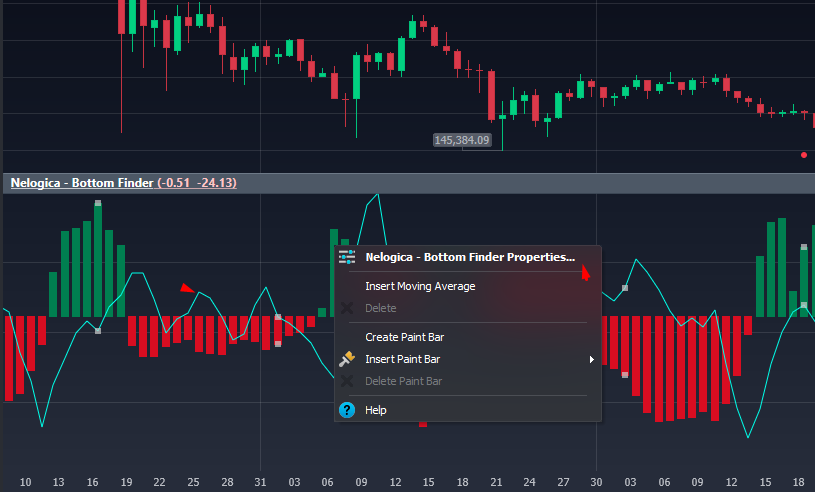 Adding it to your desktop
To add it to your desktop, right-click the chart, select Add Indicator and type Nelogica Bottom Finder: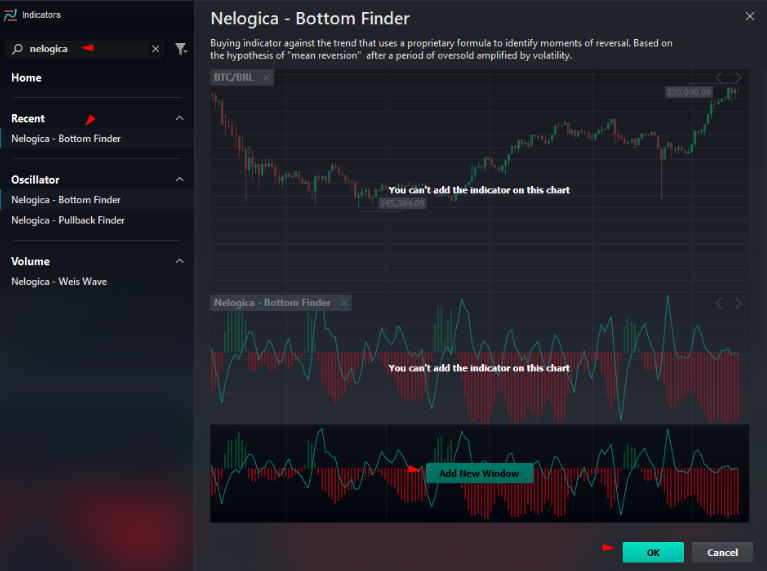 Hey! Was this content helpful?
Please rate it below! It's important that we work together to make our Help Center even more complete.
Happy trading!