The Nelogica Pullback Finder indicator was, fittingly, developed by Nelogica to help identify pullbacks and entry points during an active market trend.
Its formula combines price levels with asset speed indications, generating significant pullback signals in any time frame. Note that pullbacks are the most favorable points to buy or sell along with the trend.
Trading with the Nelogica Pullback Finder
The Nelogica Pullback Finder enables the analysis of the progression between trend establishment and pullback identification.
To add it, right-click the chart, select Add Indicator and type Nelogica Pullback Finder.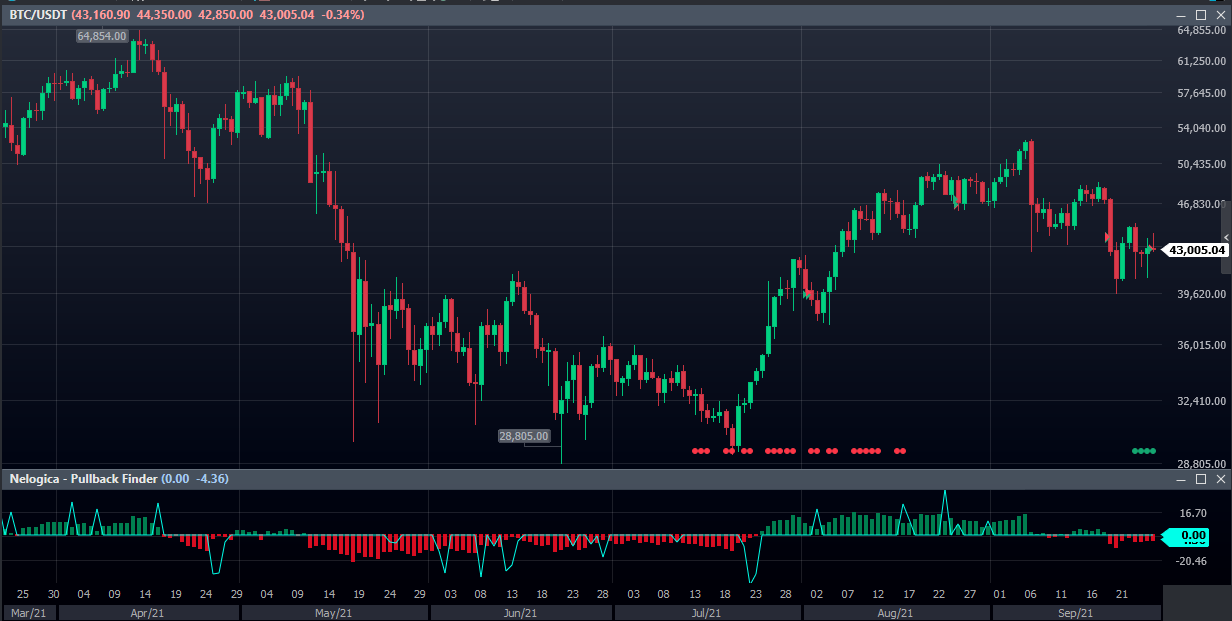 Identifying trends
Green bars indicate an uptrend, while red bars, below level 0,00, indicate a downtrend.
In this example, we see an ongoing uptrend: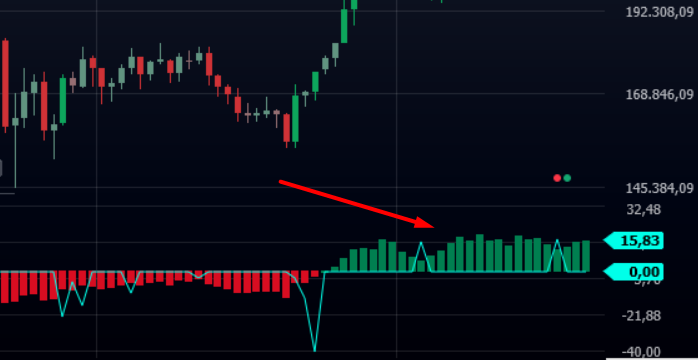 Identifying a pullback: The alert is given when the indicator line moves away from level 0,00. When it returns, the pullback is likely confirmed.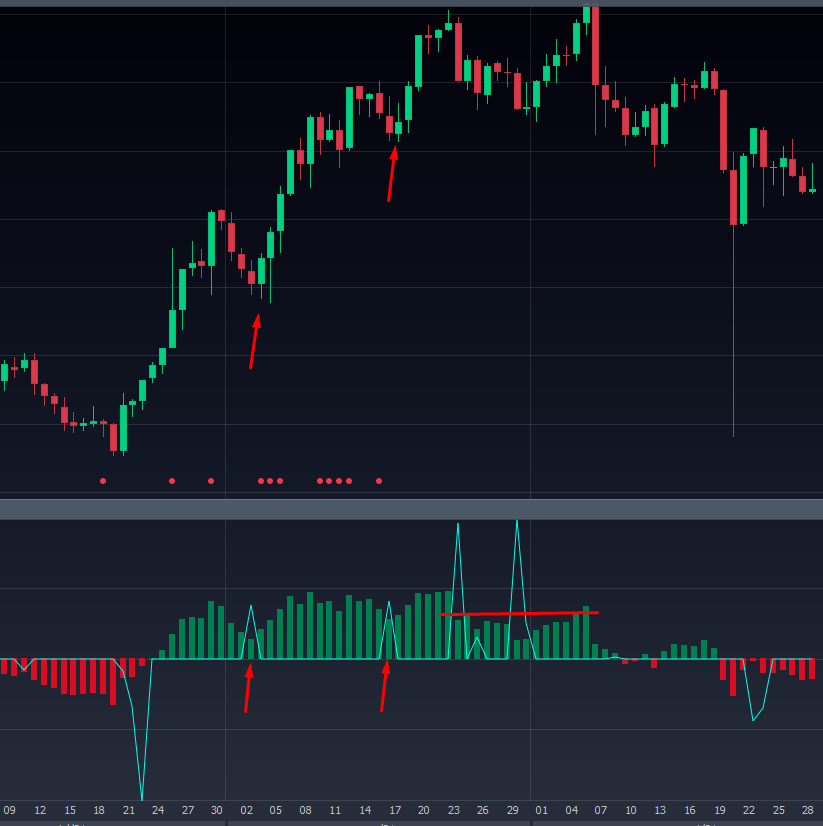 Above, the indicator shows buy signals and the corresponding pullbacks.
Below, sell signals and the like pullbacks: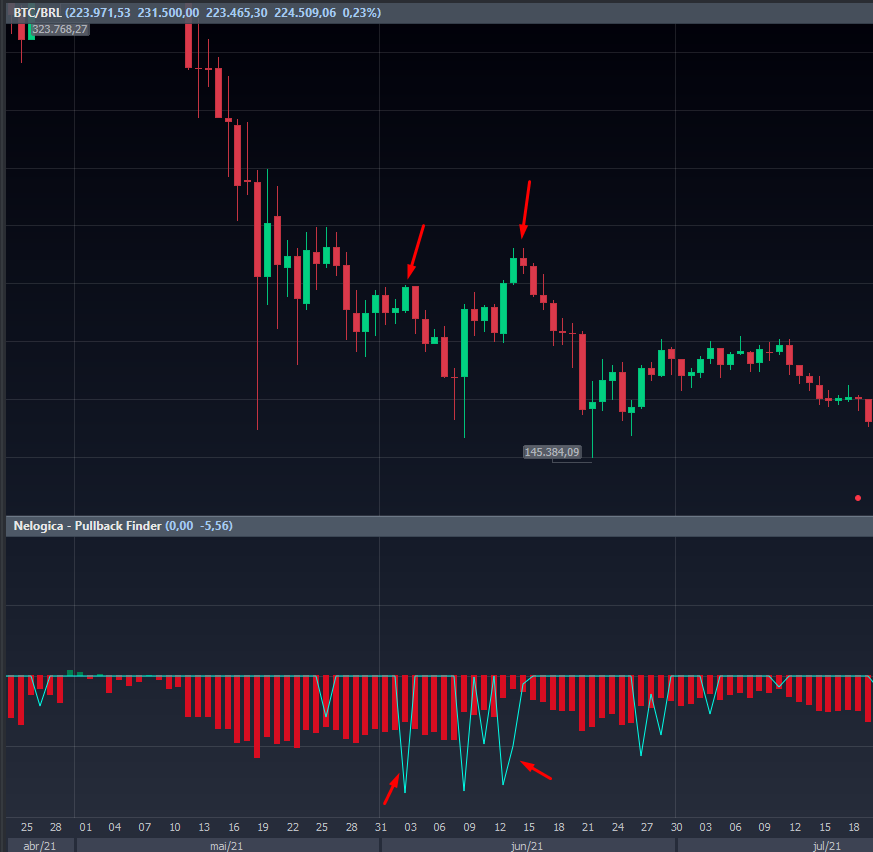 The Nelogica Pullback Finder lets the trader work in harmony with the market, producing pullback and entry signals during up and downtrends.
Hey! Was this content helpful?
Please rate it below! It's important that we work together to make our Help Center even more complete.
Happy trading!