Grids are the lines of vertical and horizontal scales present in the charts.
The Grid is a feature that makes it easy to follow the chart with reference to the time (vertical) and price (horizontal) scales.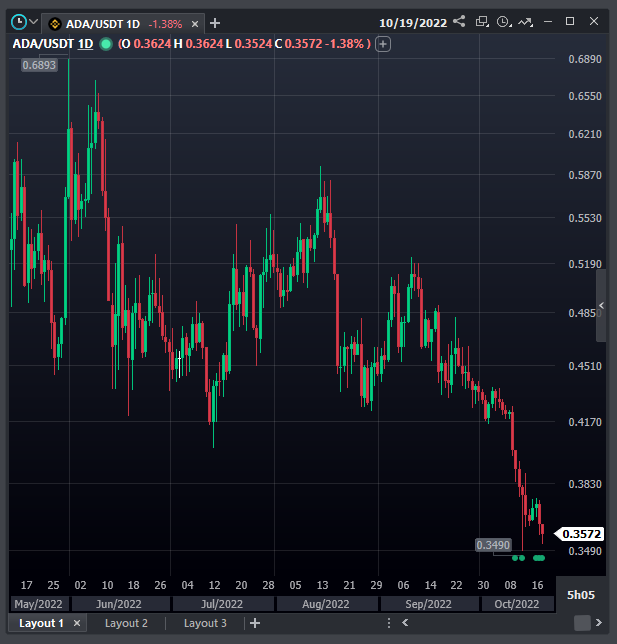 To enable or remove them, access Settings from the Tools menu and click on the Appearance tab: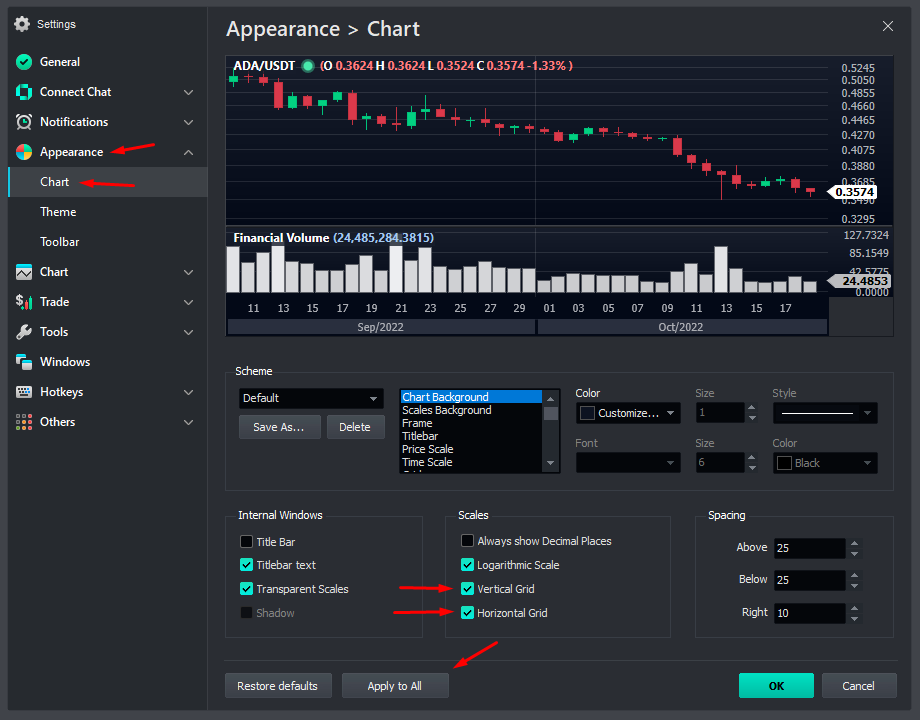 Click Apply to All to apply the setting to all graphics windows.
You can also enable or remove them through the Time Scale and Price Scale properties, as well as configure their appearance.
Was this content helpful?
Please rate us down below.
Happy trading!