The synchronization feature helps you control layouts and settings between different installations and computers, ensuring that you can continue your studies from where you left off, anywhere.
When we activate this feature in all registered licenses, the platform periodically sends even a daily configuration file, if identified changes, to our cloud servers, saving it in backup format.
Thus, when reinstalling or installing your platform on another workstation, it will be possible to retrieve the synchronized setup.
To enable this feature, go to Settings in the Others menu and click Sync: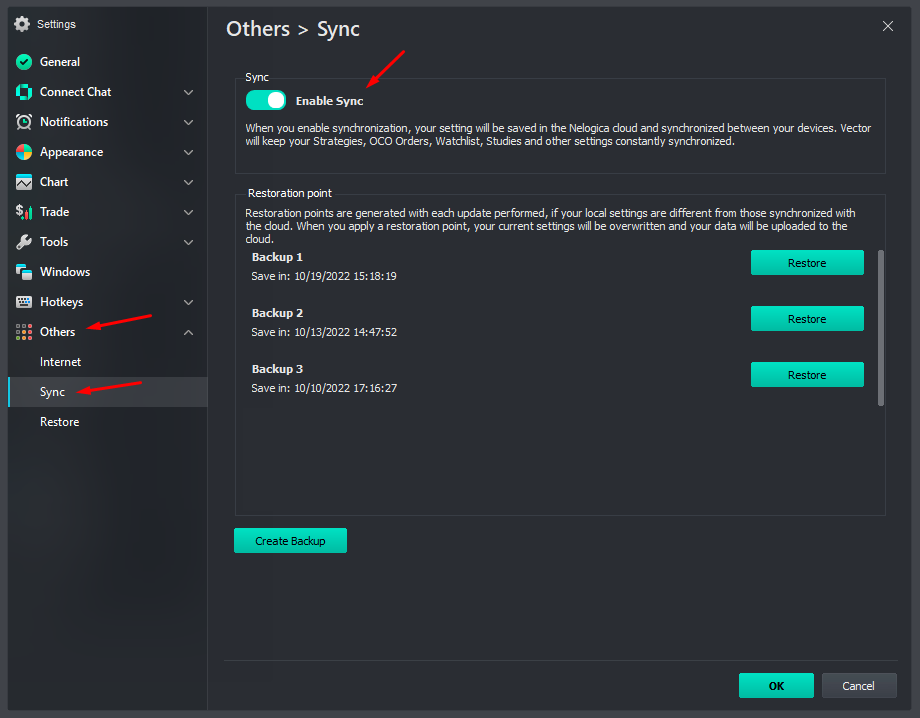 From this point on, the platform will create local restore points, capable of saving two pieces of information: desktop settings (new assets, change of window position, opening of new windows, among others) and the layout settings and other internal parameterizations (graphic layouts, studies, indicators, enabling/disabling of internal settings, and etc).
In the cloud only the current settings will be synchronized.
For these settings to be saved in the last backup space, you must save them in the Desktop menu:

Synchronization While Active is also able to synchronize custom execution strategies with a psf extension.
These strategies can be managed and created from the Language menu: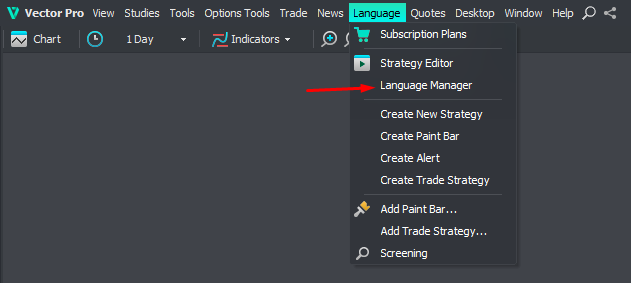 If the main platform is uninstalled, the setting files can still be restored in another installation, provided the initial platform has generated Restore Points before being uninstalled.
With the backups available, note the date and time when the settings were saved and click Restore: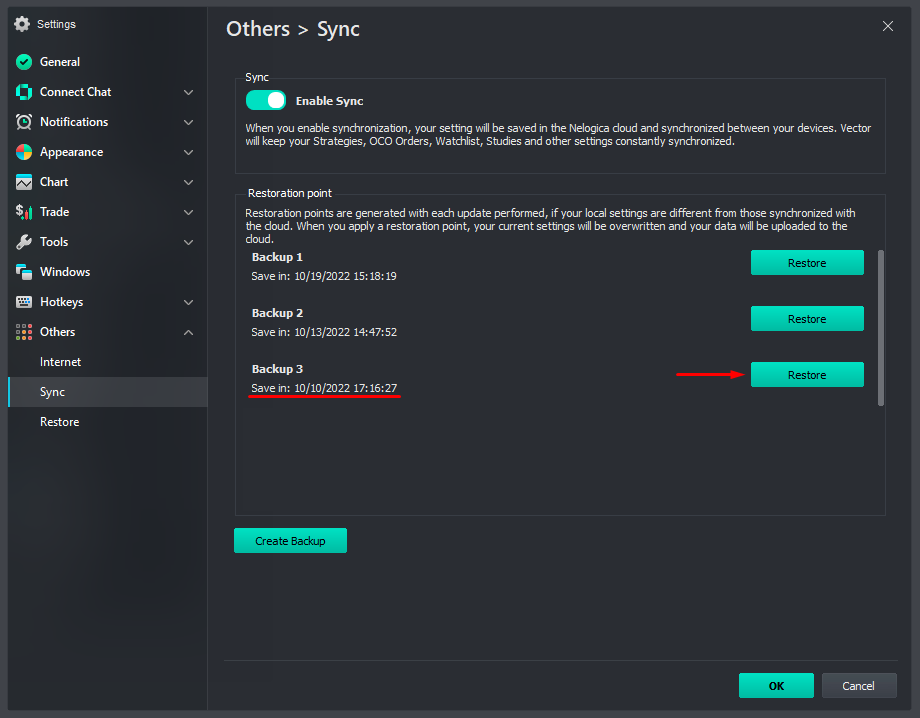 Restoring a backup will overwrite the setting saved in the cloud and the platform will restart.
Note that with every platform version upgrade, a backup is created locally.
Cloud synchronization is just an extra feature to ensure the security of your settings. So the process of generating local backups is still very important.
Learn how to import and export setup backups by clicking on this link.
Was this content helpful?
Please rate us down below.
Happy trading!