Get the latest crypto market news directly on Vector with the News Manager and Crypto Report.
To add it to your desktop, access the News menu:

Click the arrow next to the icon to expand the top bar and select filters and views: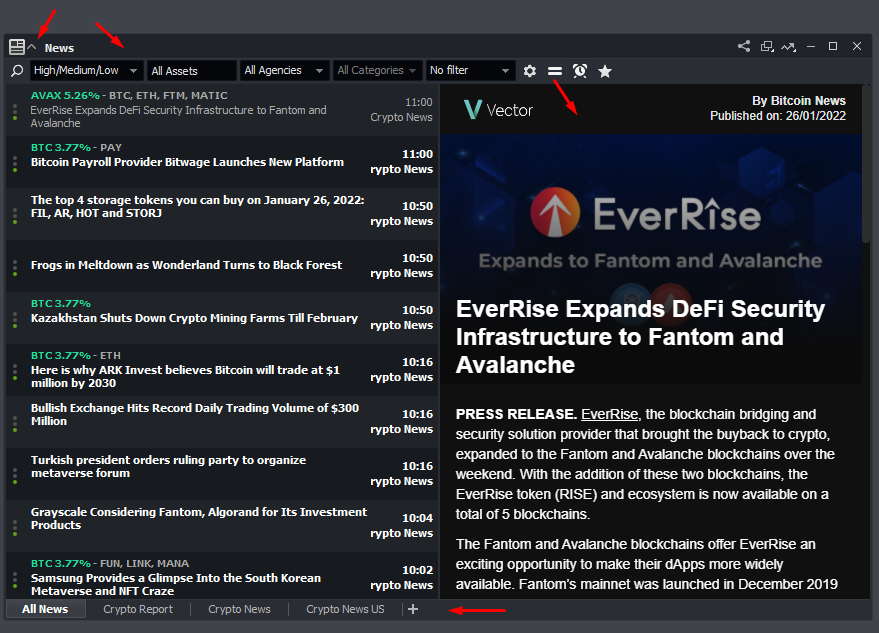 Create custom views by clicking the plus sign (+) on the lower bar.
On the Vector Mobile app, access the main menu and select News.
Click the marker icon to add filters: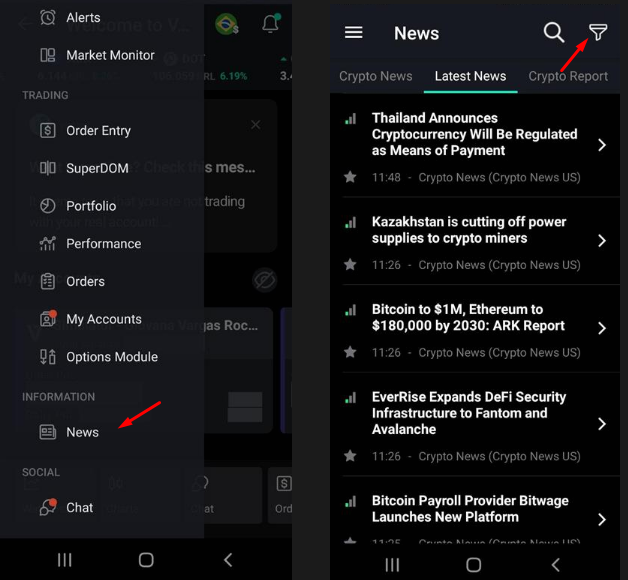 Was this content useful?
Please rate us below.
Happy trading!