Monitor market trends and price movement of multiple assets in one place with the Market View tool.
Follow the development of entire wallets, selecting predefined and editable assets lists and filters.​
To add the Market View to your desktop, access the Tools menu: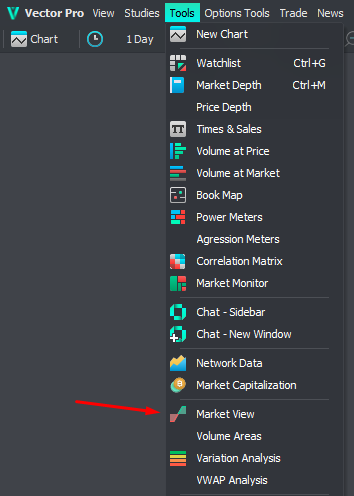 The first access to the Market View will display the same asset of the selected chart: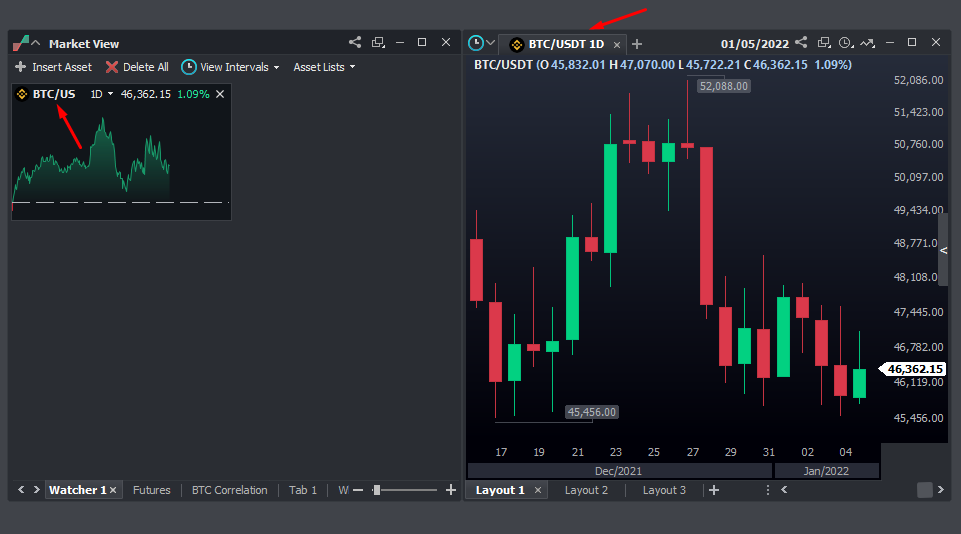 To add new cells to the Market View window, access the Asset Lists menu.
Select all assets from the Default list or individual pairs: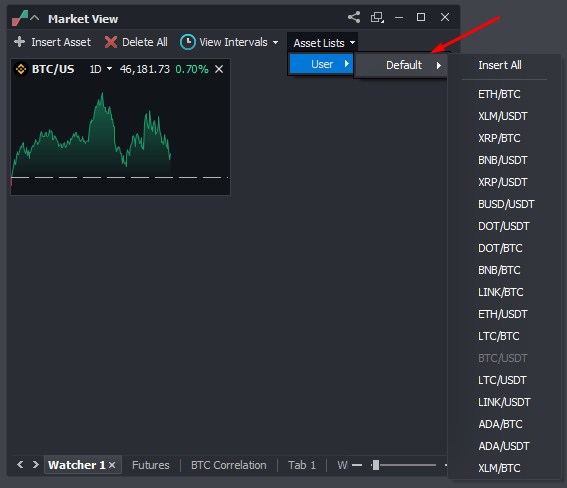 To create new custom lists, access the List of Monitored Assets on the platform's toolbar:

Click the plus sign (+) and follow the steps to create and save your list: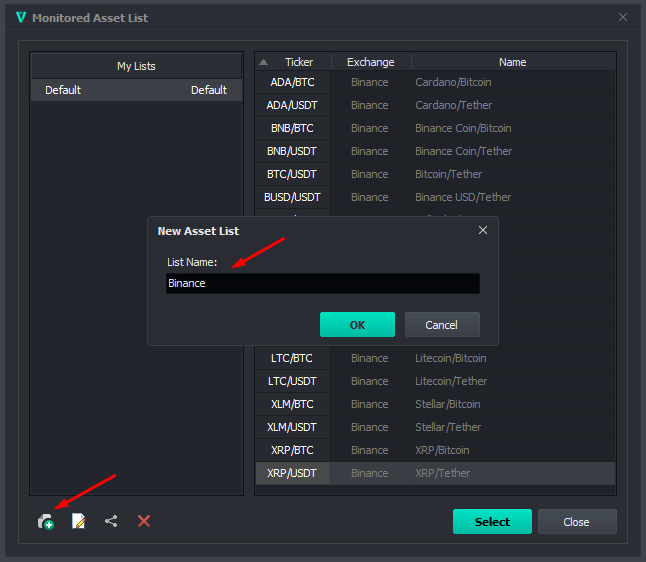 Select currency pairs from the Available Assets column, and use the arrows to add them to the new list: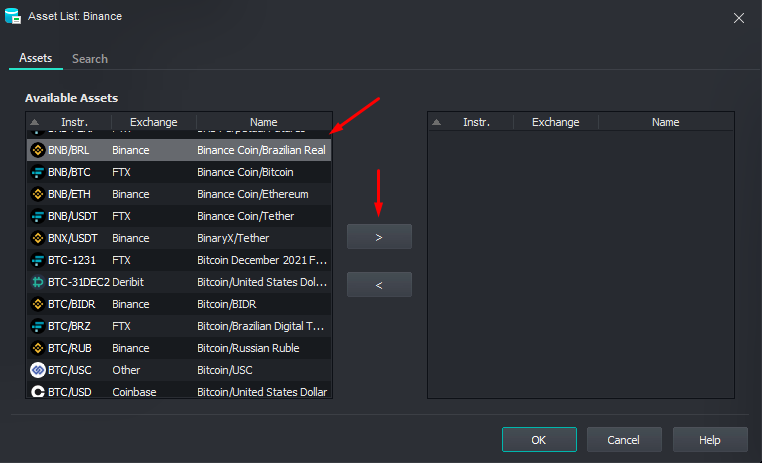 Complete the selection and click OK to save your list:
Custom lists will be available for selection in all group monitoring tools on the platform: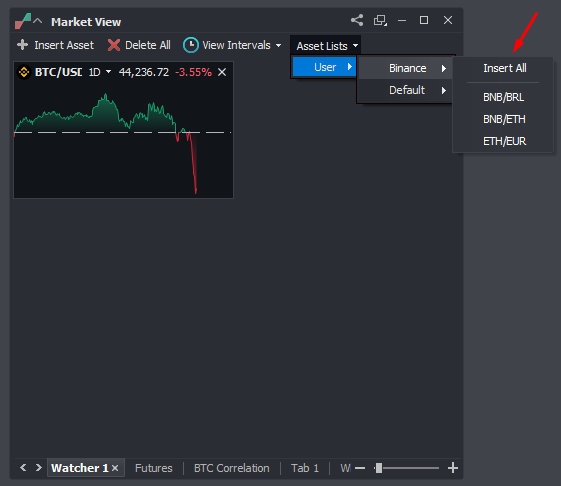 Modify the time frame of all cells on View Intervals, or individually, on the drop-down list next to the ticker: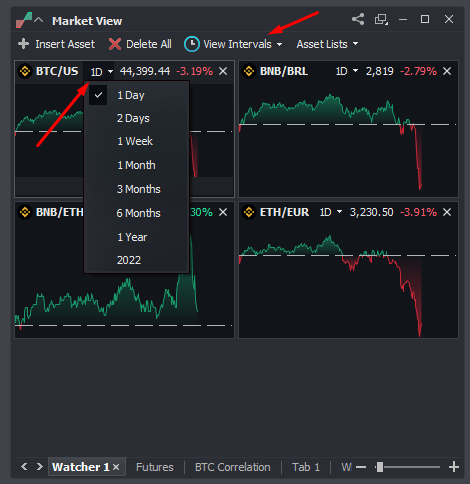 Click the plus sign (+) to create additional Watcher panels, and use the scroll bar to adjust cells sizes: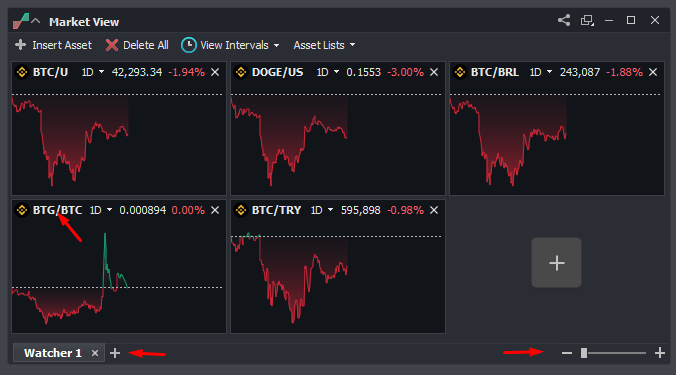 Replace and select assets with one click on the ticker.
Search or select assets from one or All Exchanges: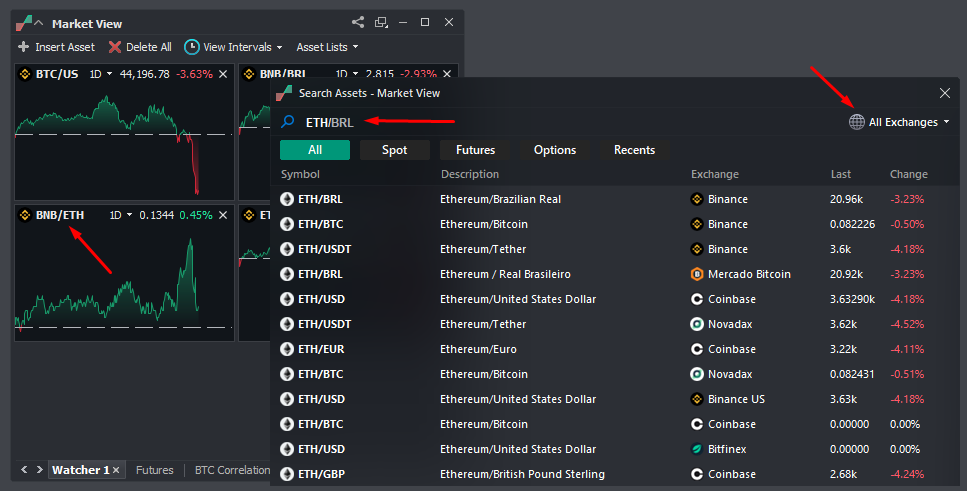 Positive and negative variations are represented in green and red.
To modify colors, right-click individual cells and access Chart Properties: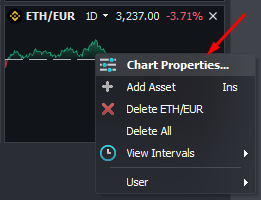 Was this content useful?
Please rate us below.
Happy trading!