The Times & Sales displays an asset's history of trades performed for a detailed analysis of the flow of aggression.
To open the Times & Sales, access the Tools menu: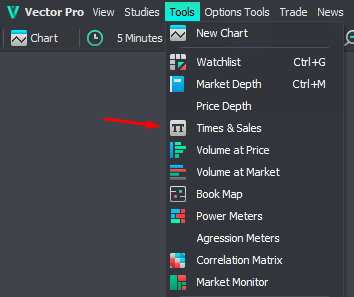 On the Trades tab, all deals that went through the Market Depth and were effectively executed are displayed in detail by Date, Price, Quantity, and Aggressor: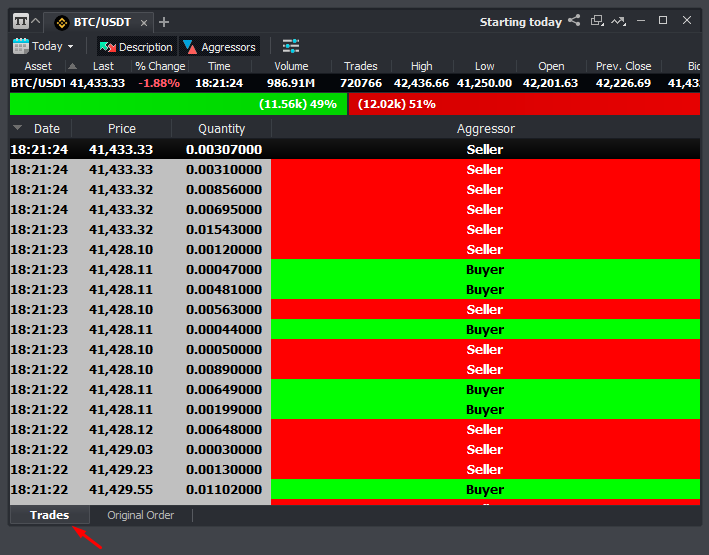 Buyer and Seller must agree on the same price level, and the side that takes the initiative is the agressor.
Price only moves with large trades and substantial volume, creating liquidity.
While the Trades tab lists individual deals, the Original Order tab (available only on Vector Pro) shows the complete order originally placed on the Market Depth: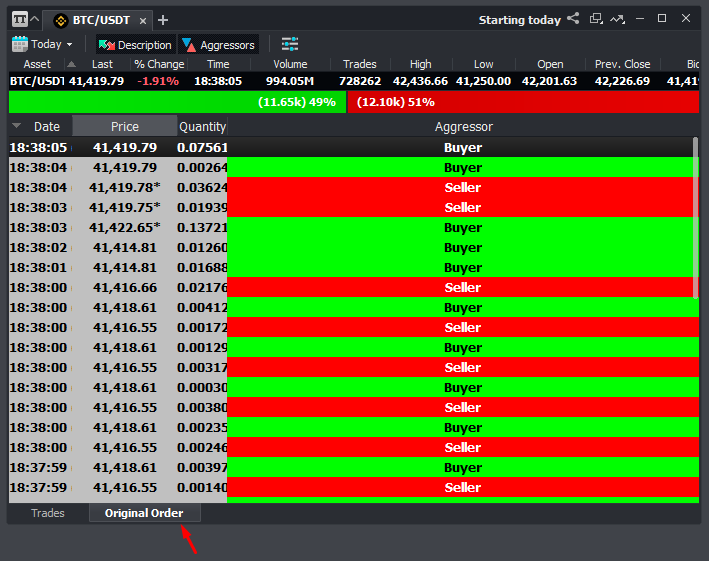 The asterisks (*) on the Price column indicate that an order has consumed offers on multiple price levels.
Right-click the tool and access Properties to define the interval and apply colors, filters, and other settings: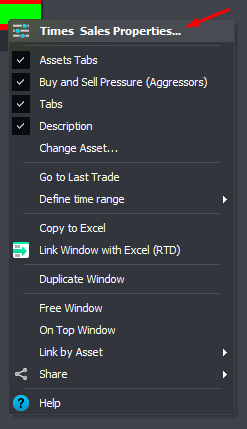 Was this content helpful?
Please rate us down below.
Happy trading!