Monitor your results and create personalized reports with the Performance Profile tool, where operational information can be viewed and exported in different formats.
To add the Performance Profile to your desktop, access the Trade menu: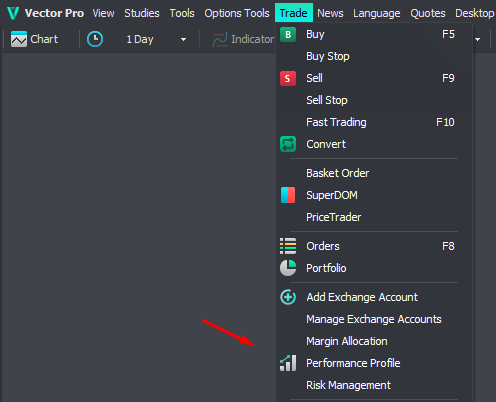 Filters
Select account, asset, and interval to display, on the drop-down lists of the toolbar:

Select Custom, to define specific Start and End dates: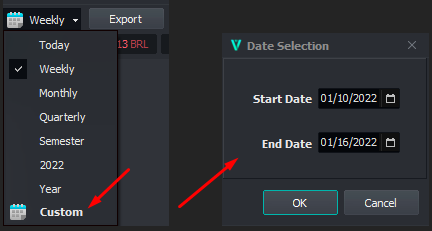 Display Currency
To choose the currency that results are displayed in, access Settings again on the Trade menu.
The set currency will impact all trading tools on the platform: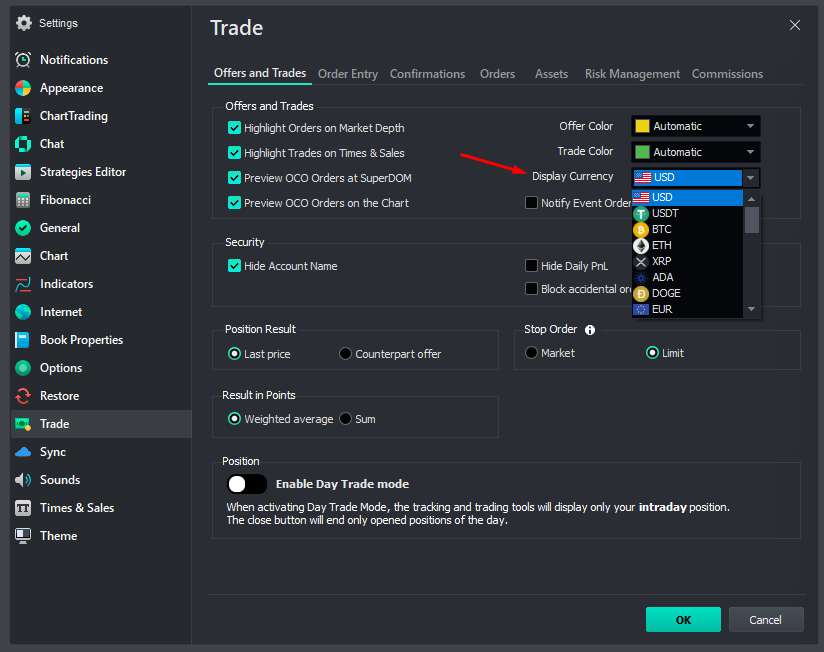 Summary Tab
The Summary tab contains general information about the interval selected: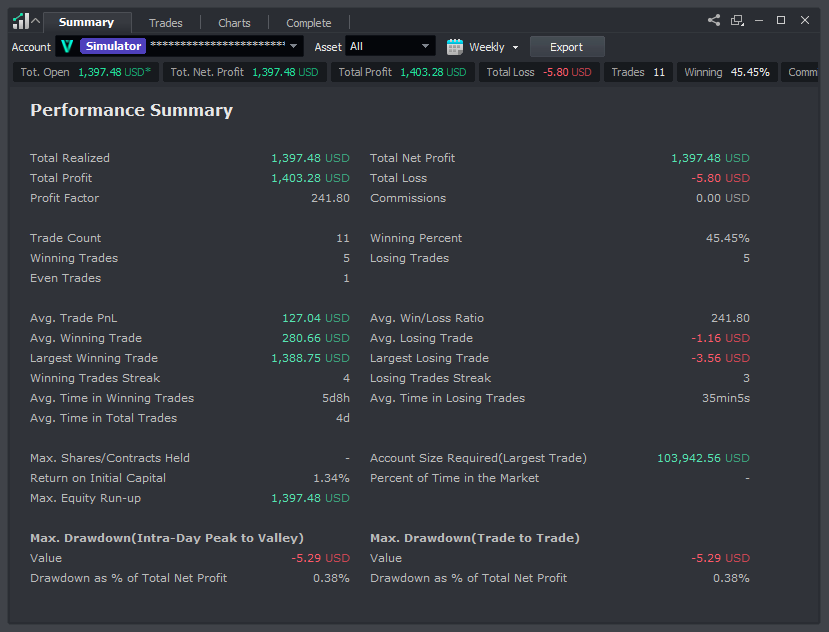 *Total Realized: Difference between Gross Profit and Gross Loss.
**Profit Factor: Gross Profit divided by Gross Loss.
Export PDF reports on the Summary tab:

To generate CSV files, access the Trades tab.
Trades Tab
The Trades tab shows all operations performed on the selected account and interval: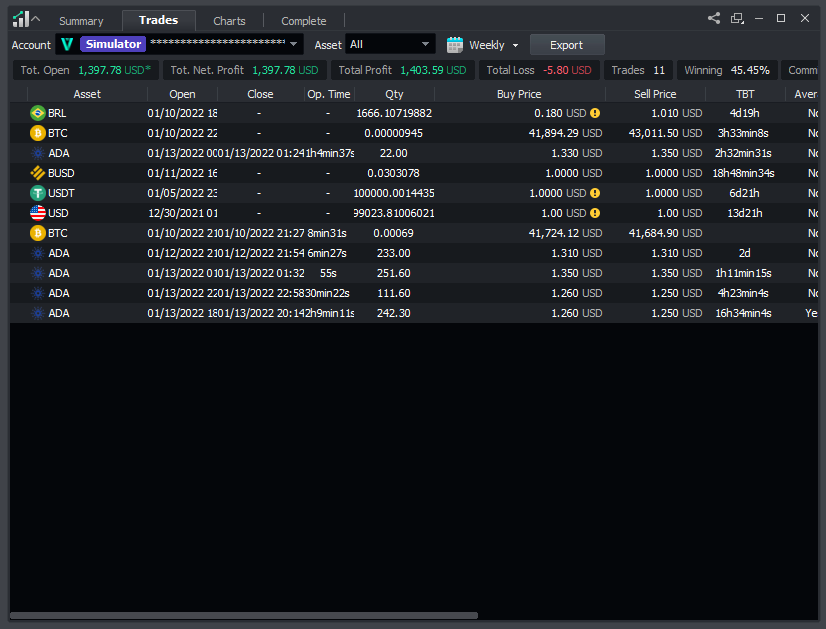 Charts Tab
On both Charts and Complete tabs, each inferior tab shows different information.
The PnL (line) chart displays the resulting balance variations for the interval selected.
This data is updated in real-time, during operations: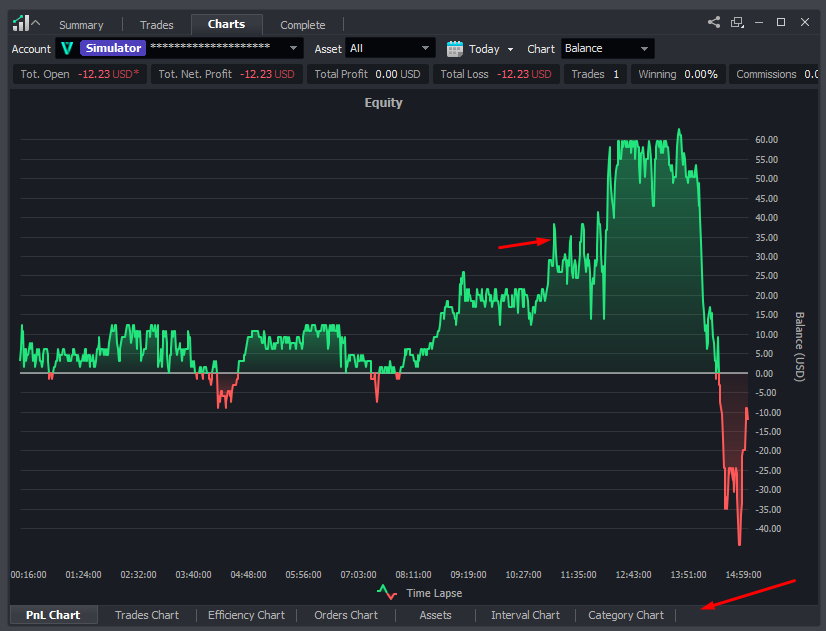 Trades Chart: Shows gain and loss operations in a green and a red bar, respectively.
Efficiency Chart: Pie chart with performance percentage.
Orders Chart: Displays the balance reached on each trade.
Assets: Separates results by asset and interval.
Interval Chart: Separates morning and afternoon operations.
Category Chart: Displays different markets (Future/Spot) depending on your region.
Complete Tab
The Complete tab unites Trades and Charts tabs: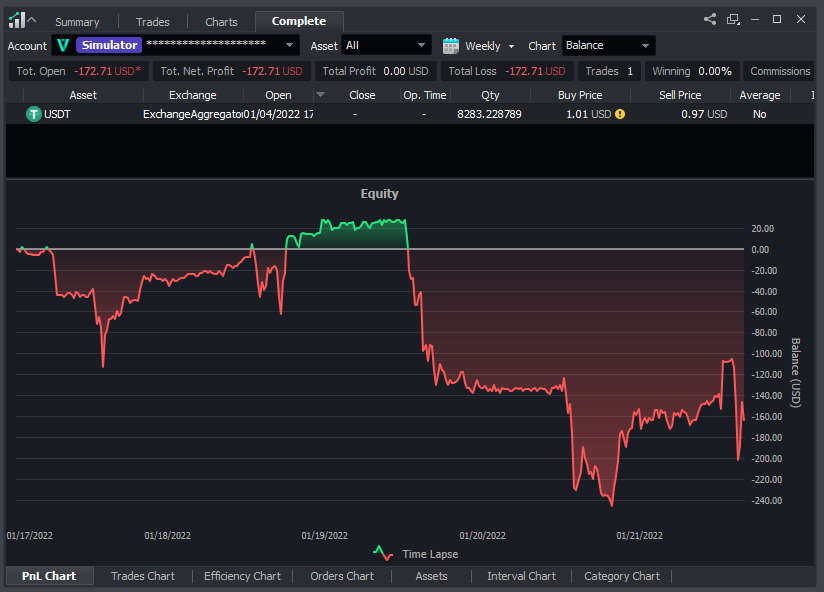 To choose which columns to display on both tabs, right-click the toll and open its Properties.
Use the arrows to move items to the Visible Columns list and the Up and Down buttons to organize: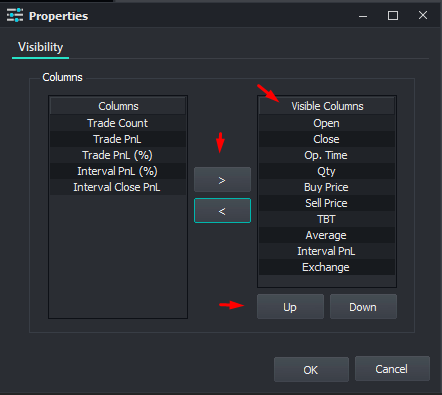 Was this content helpful?
Please rate us below.
Happy trading!