The Order list contains detailed information about every order sent from accounts connected to Vector.
Monitor and manage orders and customize views by selecting tabs, filters, and columns.
To open the Order List, access the Trade menu: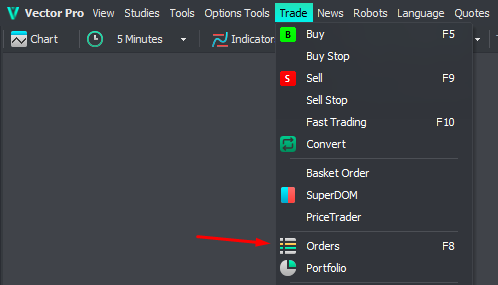 Select the top tabs to visualize orders by status:
All, New, Filled, Canceled, Rejected, and New or Filled.
Use the filters below to select account, dates, assets, and side:

To add, remove, and organize columns right-click the Order List and open Properties: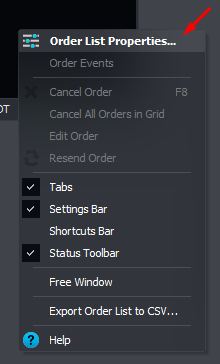 Select items and click the arrows to move them to Visible Columns.
Use the Move Up and Move Down buttons to organize: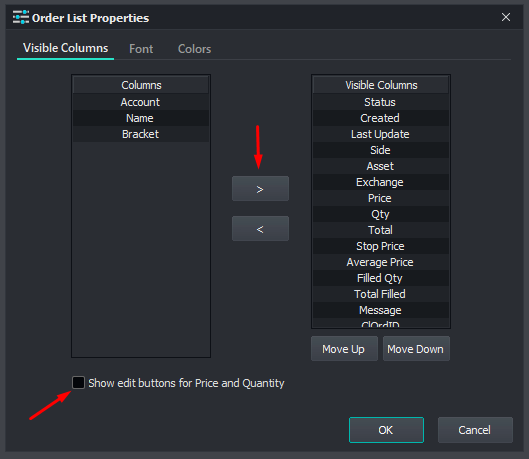 Select Show edit buttons to edit price and quantity of open orders inside the Order List.
To hide or expand the toolbar click the arrow next to the icon: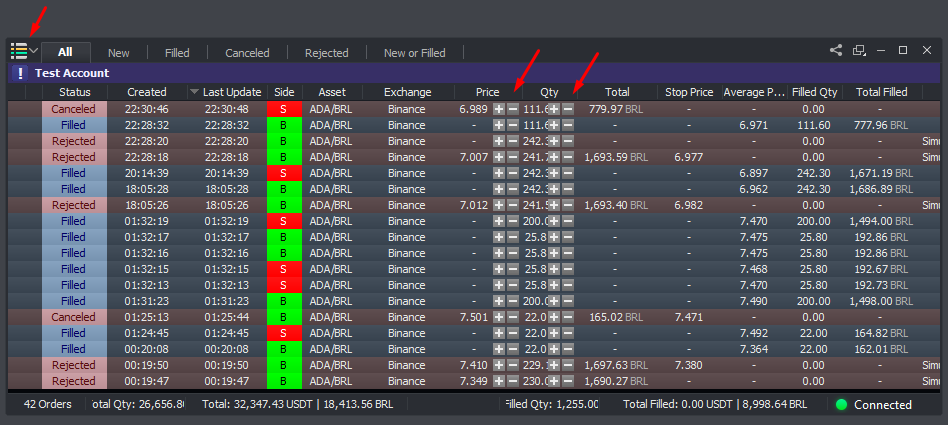 Was this content useful?
Please rate us down below.
Happy trading!