The SuperDOM is an operational tool used for placing orders directly onto the Order Book/Market Depth. Send all types of orders and select preset OCO strategies with AutoOp technology.
Access the SuperDOM on the inferior tabs of the Market Depth: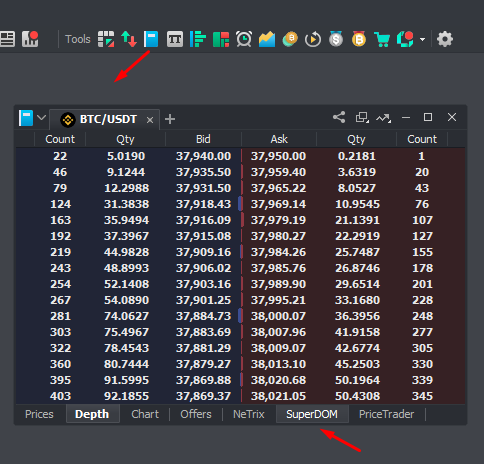 To enable the Trading Panel, right-click the tool and select it from the Visibility drop-down list: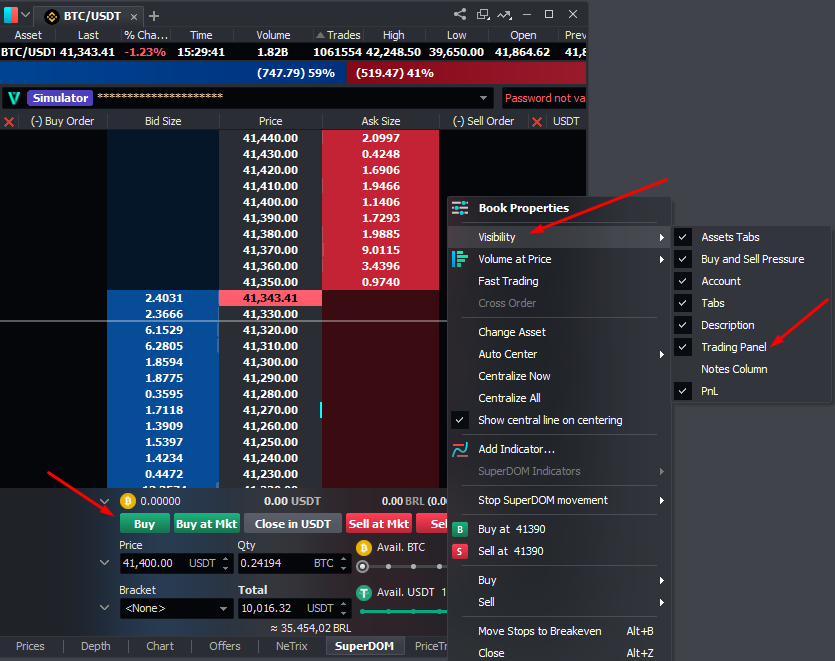 Access Book Properties to select the Operating Mode and determine if orders are sent with the Default settings or One Click Trading: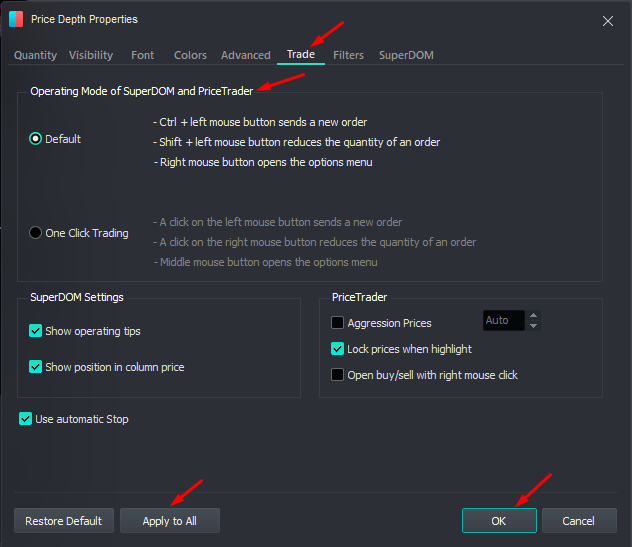 Default: Send orders using the keyboard.
To send orders

, hold

Ctrl

and

left-click

the price.

To reduce

the order's size, hold

Shift

and

left-click

the price.

Right-click the SuperDOM to open Settings

.
One Click Trading: Send orders using the mouse.
To send orders

,

left-click

the price.

To Reduce

the order's size,

right-click

the price.

Press the scroll button to open Settings

.
Volume At Price on SuperDOM
Add the Volume at Price to monitor trading volume directly on SuperDOM.
Access the Volume at Price drop-down lists to choose Columns, Volume Type, and Interval:

Volume At Price Column: Shows green bars with total volume to the left.
Aggression Columns: Shows blue bars for buyers and red bars for sellers.
Volume Type: Financial Volume, Quantity, or Trades Count.
Interval: Select preset intervals from the drop-down list.
Sending Limit Orders
Send Buy Limit orders below the current price and Sell Limit orders above the current price: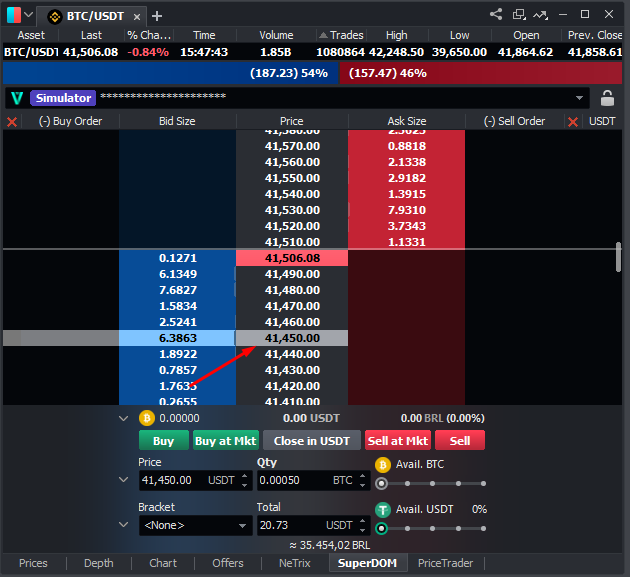 Sending Market Orders
Send Market orders at the best available price, using the keyboard, the mouse, or the Trading Panel (Buy at Mkt/Sell at Mkt).
Sending Stop Orders
Stop orders can be sent as entry orders or stop loss orders. They are stored on the platform and sent only if the market reaches the preset price.
Send Buy Stop orders above current price and Sell Stop orders below current price.
Price Centralization
Press the Insert key on your keyboard to centralize the current price on SuperDOM.
Or, choose from the options on the Auto Center drop-down list:
Orders with OCO Strategies (AutoOp)
Select from OCO Strategies previously created on the Trading Strategy Editor before sending an order:

Market points of interest
The colored bars next to some price levels are the Open Price and the VWAP indicator.
These bars are set by default and can't be disabled.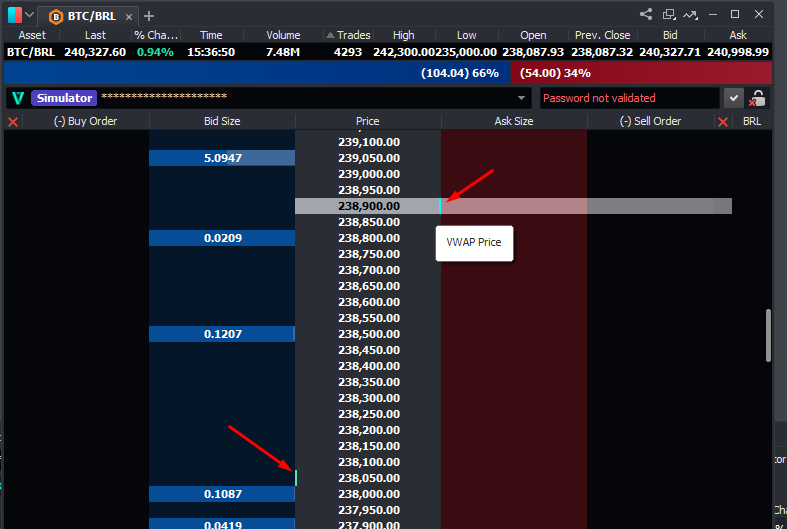 Find these and other settings' options on the SuperDOM tab of the Book Properties window: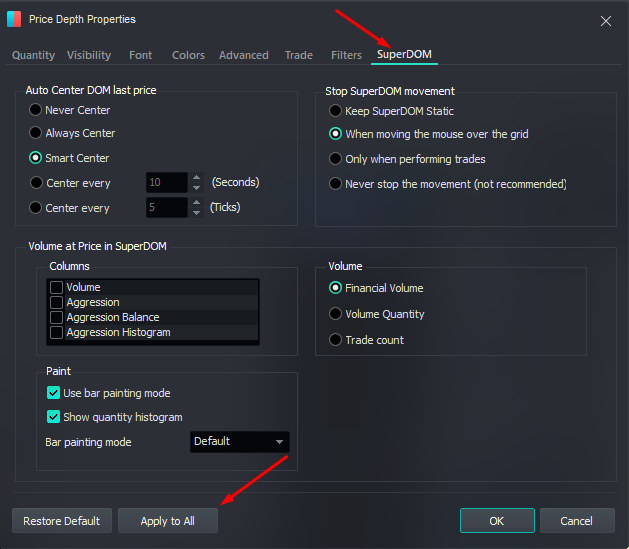 Apply settings individually or to all future SuperDOM windows.
Was this content useful?
Please rate us below.
Happy trading!